So many shapes
You'll never get tired of Alliums. There are so many different flower shapes: from perfectly round (Ambassador) to oval (Sphaerocephalon), from huge and compact (Globemaster) to wild and spiky (Schubertii). A variety from a different category is Cepa Judith. It has a graceful, pointed shape and is also called pointed cap. It must be seen to be believed!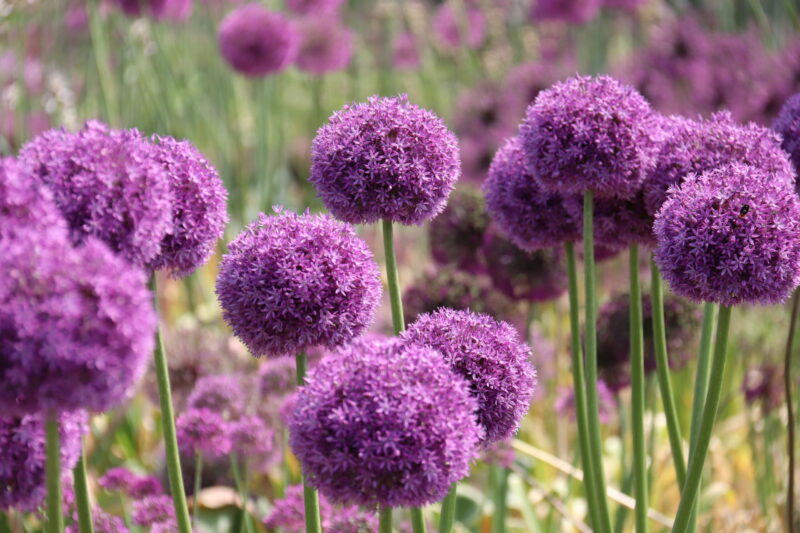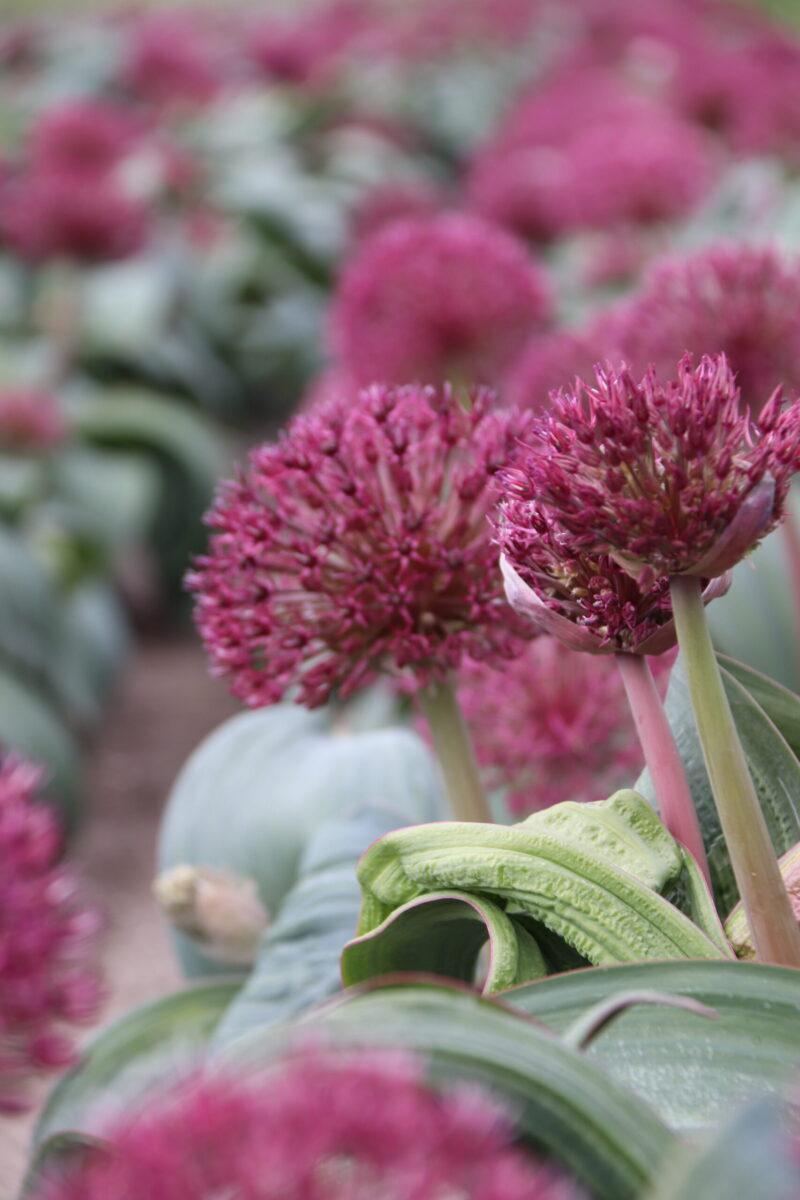 Beautiful colour palette
The colour palette of Allium is a joy to behold. The flower colour varies from soft lilac to intense deep dark purple. If you want something different, choose a white variety (e.g. White Empress) or even black and white (Nigrum).
Family members
The name Allium means onion or garlic. Our Alliums are related to the common onion, as well as to chives, garlic and leeks. If you damage the flower stalk, the distinctive onion scent will be released. Just put the flower in cold water immediately after cutting, and you won't notice a thing!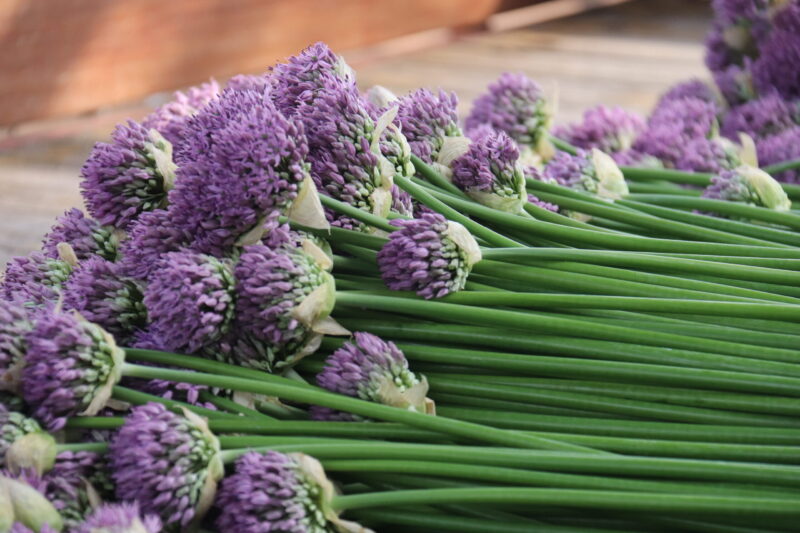 TIP! – Do you want more life in your garden? Plant Alliums in the border. The flowers contain lots of nectar, which attracts plenty of butterflies and bees.
TIP! – Alliums are good for drying, and the Schubertii variety dries particularly well. You'll get endless enjoyment from a few dried Alliums arranged in a vase.
Discover our complete collection here.