Colourful & sumptuous
Agapanthus has a striking appearance because of its elegant long stem (up to 120 centimetres!) with a beautiful flower at the end. In fact, each flower consists of a multitude of small, lush flowers that cheerfully grow out in all directions. The colour palette is the height of summer: from fresh blue to bright white. Get to know Blue Heaven and White Heaven here.
Solo & hand-tied bouquets
Place a single Agapanthus in a simple glass vase and it will immediately create a beautiful effect in your home. The flower also looks gorgeous in colourful hand-tied bouquets, where it really stands out thanks to its long stem. It needs no special attention, just follow the usual care tips: trim the stems and put them in clean water with cut flower food. Change the vase water every few days if necessary.
TIP! Combine Agapanthus with other striking flowers with a summery look, for example with Allium – a perfect match!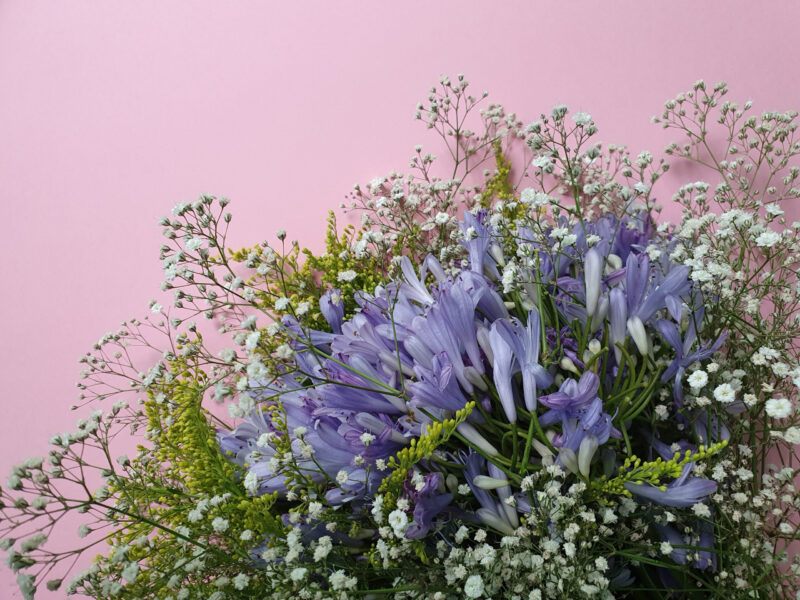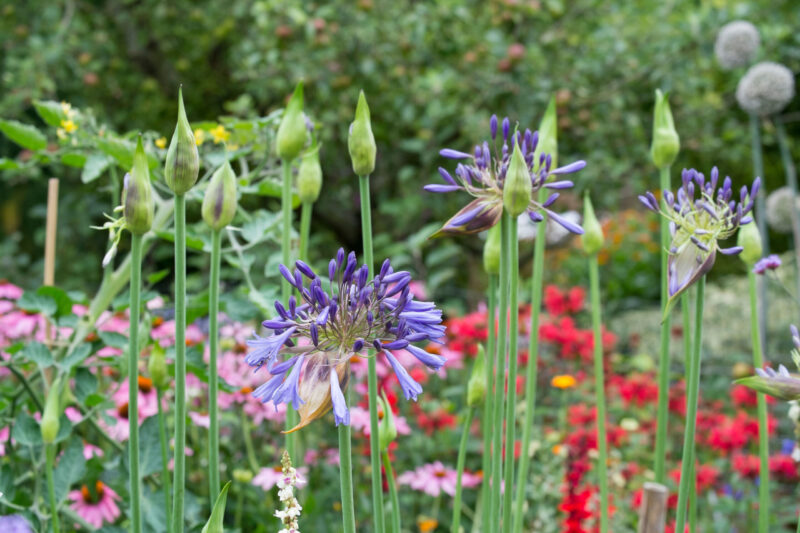 Origin & symbolism
Agapanthus is native to South Africa, which explains the name African lily. It is also called the flower of love (agape means love and anthos is the Greek word for flower). That's why Agapanthus is a must-have for romantic and stylish bridal bouquets. It's also perfect for tender funeral floral arrangements and bouquets where love needs to shine through!
View our collection here.