Bluer than blue
For the bluest blue, choose Agapanthus Blue Heaven. It doesn't get any bluer than this! And if you also like a touch of purple, you can go wild with Allium. Choose from the striking colour palette that varies from soft lilac to deep dark purple. Or combine different colour tones for a sparkling effect.
From mono bouquet to hand-tied bouquet
Both Allium and Agapanthus work very well in a mono bouquet: a bold, minimalist bouquet created using just one type of flower. Beautiful in a solid glass or ceramic vase. With their long slender stems, Allium and Agapanthus look eye-catching in a hand-tied bouquet. To bring their striking features to life, combine them with other robust flowers and romantic wildflowers for contrast.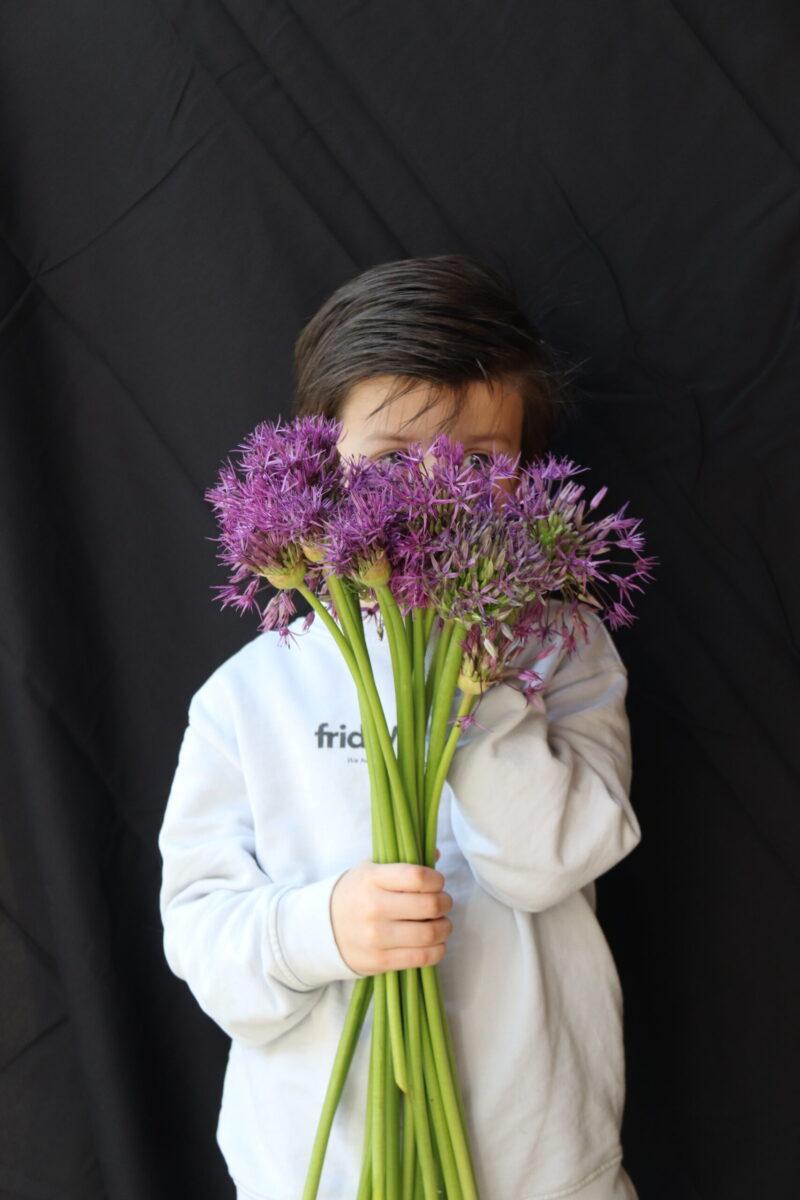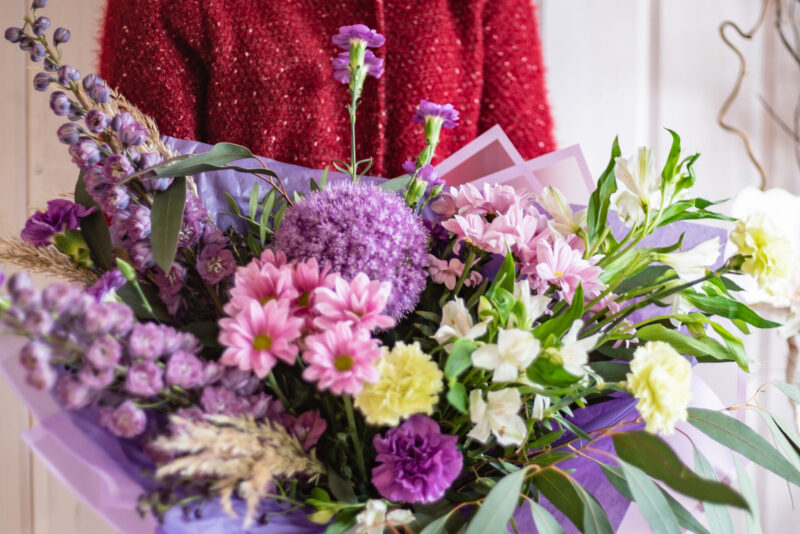 Tie with a bow!
Children love giving flowers on Mother's Day. A single blue flower is a gift by itself. Tie a bow around it and you're done! Small vases with mini bouquets are also super cute. Choose the smaller, compact Alliums or let a long-stemmed flower to stand out above the rest. Nice and playful!